Authentic Italian Food & Waterfront Dining Experience
There is a global appeal to authentic Italian cuisine with pasta topping the list of favorites. Italian cuisine is renowned for using fresh produce, minimally processed ingredients, and an abundance of flavorings. Pasta is a symbol of Italian culture and the most popular main course in the world. From Penne Alla Vodka to Fettuccine Con Panna, these dishes appeal to palates throughout Fort Lauderdale.
Best Authentic Italian Pasta Places Near Me
When it comes to authentic Italian pasta places, no other establishment compares to Serafina Italian Restaurant in Fort Lauderdale. Whether you're spending the day shopping on Las Olas Boulevard or with your feet in the sand at Fort Lauderdale Beach, you'll want to stop for a bite at the best gourmet restaurant in the city.
The Best Pasta Place Near Me In Fort Lauderdale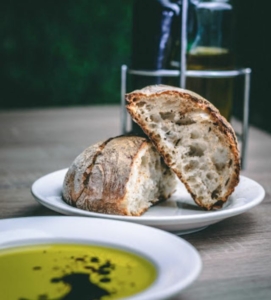 Situated in beautiful Victoria Park with awe-inspiring views of the Middle River sits Serafina. People from all over come to enjoy amazing meals and great company in a cozy and relaxing atmosphere.
As soon as you arrive at Serafina Italian Restaurant, you'll be met with the delectable aromas of Mediterranean flavors. Enjoy a romantic candlelit meal in the upscale dining room where the friendly staff and servers are personable and want to make you feel at home.
Italians take great pride in their food and the perfect bottle of wine complements any Italian meal. The wine list includes bubbles and rosé wines, as well as white wines, red wines, and beers. Serafina's signature cocktail selection also shouldn't be overlooked with great options like Italian Margarita and Serafina Lemon Drop Martini.
Serafina serves both lunch and dinner. After enjoying an afternoon at The Galleria Mall or exploring the A1A, head to the Italian eatery for a mouthwatering celebration of authentic Italian food.
In addition to delicious pasta dishes like Gnocchi Alla Sorrentina and Lasagna Tradizionale, Serafina offers a wide selection of tasty appetizers, soups, risotto, salads, fish, and sides. You'll also find perfectly cooked meats like Filetto Di Manzo, Chicken Milanese, and Veal Parmesan.
With an authentic Italian chef in the kitchen preparing meals, you can rest assured that every bite will have you wanting more. Like many authentic Italian restaurants, Serafina possesses strong family values and works hard to ensure that its customers can laugh and have a good time while enjoying the best food possible.
Seating at Serafina is plentiful and versatile. You can choose to sit indoors while enjoying scenic views from the windows. Or you can have your meal served to you outside. The restaurant offers both indoor and outdoor waterfront dining, as well as dock dining. If you enjoy Intracoastal dining, head to Serafina for good food with a view.
Throughout the week, Serafina offers specials on some of their most popular menu items. When you arrive, ask your server about what specials are available, as well as what time Happy Hour is at the bar.
One Of The Best Pasta Places Near Downtown Fort Lauderdale
It can be tough to find a restaurant that serves authentic Italian pasta. If you're in the Fort Lauderdale area, you're in luck. Stop into Serafina Italian Restaurant for mouthwatering pasta and so much more.