Fort Lauderdale's Most Authentic Italian Restaurant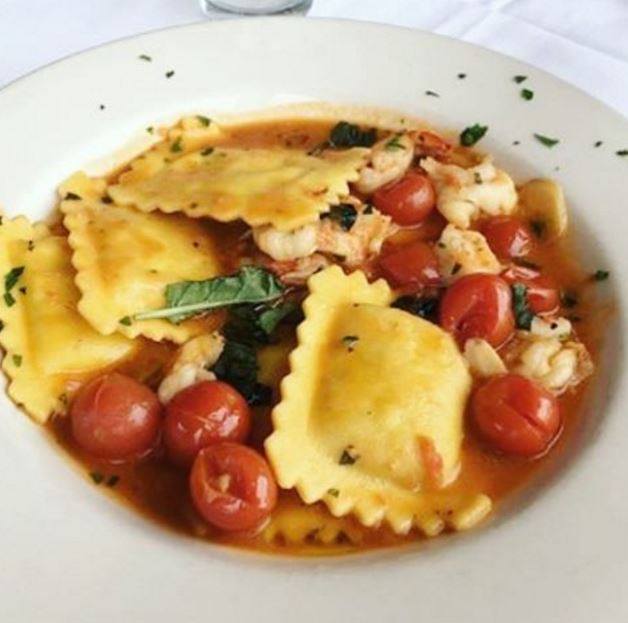 The metro Fort Lauderdale area is home to hundreds of restaurants sure to satisfy even the most discerning taste buds. From trendy breakfast and brunch spots, to upscale seafood and sushi dinner venues, Fort Lauderdale offers some of the best cuisine on the East Coast. With sunny, warm weather nearly all year-round, many seek out Fort Lauderdale restaurant locations where outdoor seating and waterfront dining are available.
Best Italian Food on the Fort Lauderdale Intercoastal
Located near Federal Highway in Victoria Park, and delivering some of the best views of the intercostal waterway, Serafina provides diners with authentic Italian food and an amazing atmosphere. The quaint, romantic restaurant boasts a trattoria accented by candles and stunning views of the Middle River. Fragrant aromas of homemade Italian favorites greet each guest as they walk through the door. The quality of food provided at Serafina is top notch, with only the freshest ingredients used to create genuine, Mediterranean dishes full of flavor.
Authentic Italian Dinner by the Water
Serafina offers daily dinner specials such as wonderful rotating ravioli selections paired with seasonal flavors as well as main staples such as chicken marsala, fettuccine con panna, and traditional lasagna. A variety of fresh caught Florida seafood is perfectly cooked and can be paired with antipasto, salads and vegetables for a satisfying and healthy meal. For those looking for their next favorite brunch spot, Serafina hosts an amazing weekend brunch complete with bottomless mimosa and Bellini specials, Italian frittatas, french toast crème brule and more. Daily lunch specials are not to be missed either.
The Most Beautiful Waterfront Dining Experience in Fort Lauderdale
The staff at Serafina are personable, welcoming and can speak Italian for those who would like to converse in their native language or for people looking to brush up on their skills. The centralized location is a perfect spot to meet for a business dinner, family brunch, or friendly lunch. The beautiful Florida sunset over the water makes a perfect backdrop for a romantic dinner date, and a selection of quality Italian red and white wines are available to sip while listening to the timeless songs of Andrea Bocelli, Michael Buble, and Il Divo. Serafina accepts reservations and offers an easy-to-use online reservations platform to ensure a spot is available, even on busy weekend evenings.
Italian Owned and Operated
A little something for everyone is offered at this family-owned restaurant and with so many amazing choices, people often have a difficult time choosing what to order. No matter what is chosen, people always return time and again to enjoy their favorite dishes and atmosphere at Serafina. When searching for perfectly prepared, authentic Italian food in downtown Fort Lauderdale by the intercostal water, look no further than Serafina Italian Restaurant.