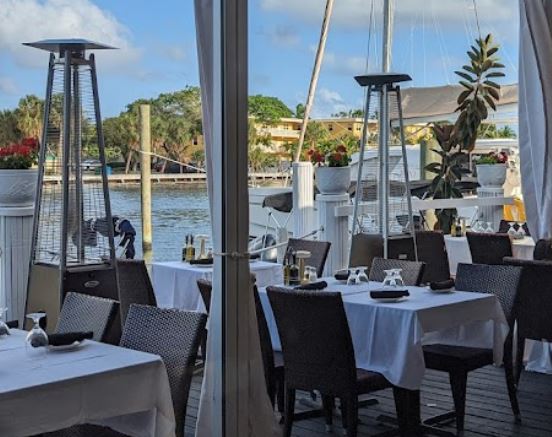 Stretching from Fort Lauderdale Beach at A1A continuing downtown past the Intracoastal Waterway with spectacular views sits Las Olas Boulevard. This thoroughfare in Fort Lauderdale is home to many incredible establishments, from art galleries and fashion boutiques to sidewalk cafes and intimate pubs.
Las Olas is also known as one of the area's most popular dining districts. More than just "eating out," dining on Las Olas is a fun and delectable experience. No matter what type of food you're in the mood for, you're sure to find exactly what you're looking for. Of course, if you're looking for the best of the best, you'll want to stop in Serafina for a bite.
Located just 15 minutes from the Fort Lauderdale International Airport and a mere six minutes from the Federal Hwy, Serafina is where you go for delicious meals and great company. You'll find this romantic trattoria in beautiful Victoria Park where guests can enjoy their lunch or dinner while taking in views of the Middle River.
With its charming ambiance and mouthwatering aromas, Serafina Italian Restaurant has earned its reputation as the best restaurant in Las Olas. The establishment is complemented by the friendly Italian-speaking staff and soothing tunes of Michael Buble, Andrea Bocelli, and II Divo.
Serafina offers both lunch and dinner menus and is open seven days a week. Consider making a reservation online which is a fast and easy process that will allow you to get a table as quickly as possible upon your arrival. If you're just looking for a drink, Happy Hour at the bar occurs from 5:00 PM to 7:00 PM every Monday through Friday.
You'll find plenty of incredible choices on the lunch menu, from the Pappardelle Al Bolognese to the Chicken Milanese. On Saturday and Sunday, stop in for brunch specials like The Mick, a grilled skirt steak with organic eggs cooked any way you'd like them, along with a side of Serafina-style home fries.
The dinner menu at Serafina is just as appetizing. Start with an appetizer like the Tonno Tatar before moving on to soup and salad. You'll also find a selection of pasta, risotto, fish, meats, and sides. You're sure to find a dish that delights your taste buds, whether it's the scrumptious Fettuccine Con Panna or the Scaloppine Di Vitello Al Vostro Gusto.
Don't forget a glass of wine with your meal. Serafina's expansive alcohol menu includes a wide selection of signature cocktails, beers, white wines, red wines, and more. If you're not looking to leave the house, Serafina will bring your meal to you. Just request delivery when you make your order.
There are many things that make Serafina the best restaurant on Las Olas, from its family-friendly values and authentic Italian culture to its indoor and outdoor waterfront dining options. It's a great place to talk, laugh, and enjoy some amazing food in a cozy dining room or near the dock. Reserve a table online or call (954) 463-2566.