The Best Italian Lunch Specials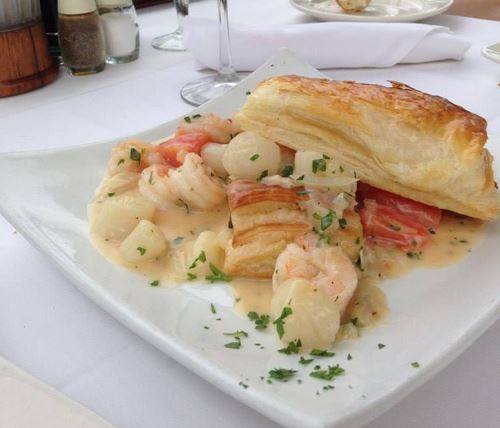 Many may think Miami is the best place to go to get the best cuisine in Florida. However, a new metropolis has quietly been rising up in recent years and can now go toe to toe with Miami in both quality of food offered and range of dining options. Just north in Fort Lauderdale, a plethora of dining options abound. From chic brunch on the beach to trendy rooftop sushi bars, Fort Lauderdale offers options for those looking for delicious food and remarkable atmospheres.
Local and on the Intracoastal
One local spot that provides diners with outdoor seating overlooking the intracoastal waterway is Serafina Italian Restaurant. Located near Federal Highway in Victoria Park, Serafina serves up authentic Italian recipes to both locals and tourists alike. Guests are greeted with the smell of homemade Italian dishes as soon as they step out onto the candle lit trattoria. Authentic Italian atmosphere abound with views of the Middle River and sounds courtesy of Michael Buble, Il Divo, and Andrea Bocelli. Dinner is not to be missed at this cozy, family-owned spot, offering a range of options from traditional lasagna to fresh seafood and tasty traditional salads. Lunch and brunch specials abound with bottomless mimosas and bellinis served up on weekends, and affordable, lunch-sized portions of restaurant favorites made available throughout the week.
Authentic Italian Staff
The wait staff at Serafina are welcoming and friendly, and more than happy to converse in Italian to those who would like to speak their first language or for the second-language student looking to sharpen their skills. The convenient downtown location is a perfect place to meet a colleague for a professional lunch, a friend for a weekend brunch or a date for a romantic candlelit dinner. The pictorial South Florida sunset is a lovely backdrop for a marriage proposal or anniversary date. Serafina accepts requests for reservations both over the phone as well as online, and even offers an easy-to-use online booking platform. This provides potential diners with an opportunity to reserve the ideal spot to have dinner, even on busy weekend nights.
Fort Lauderdale's Best Italian Lunch Spot
Each and every person can find a dish they love at this authentic establishment. With so many delicious options, it is often hard for restaurant goers to choose just one entrée. No matter what you pick, there is always a great time to be had and tasted at Serafina Italian Restaurant.