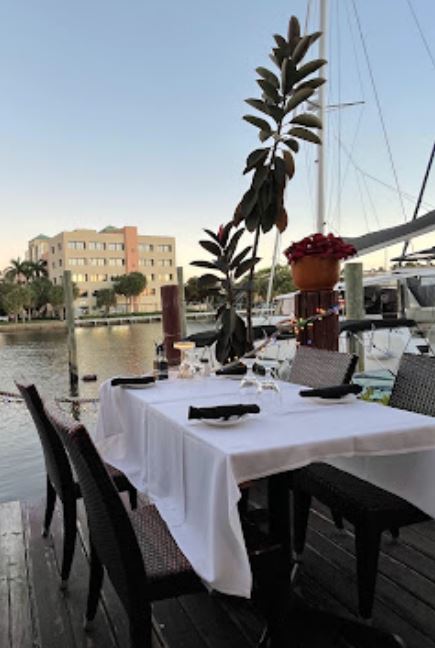 Best Lunch Spot in Fort Lauderdale
In the Fort Lauderdale area and looking for a place to eat lunch? Serafina Italian Restaurant is the best gourmet restaurant in Fort Lauderdale. You'll find Serafina on Las Olas, just a short drive from Fort Lauderdale Beach, A1A, Federal Hwy, and the Fort Lauderdale International Airport.
More than just an eatery, Serafina is a place to relax, laugh, and have a good time. The laidback dining establishment has a family atmosphere with friendly staff and a deep dedication to Italian cooking. With an authentic Italian chef in the kitchen, would you expect anything else?
Eating at Serafina Italian Restaurant
You'll find Serafina in Victoria Park, offering incredible views of the Middle River. Choose to eat inside the cozy dining room or ask about waterfront or dock dining. Serafina is proud to offer Intracoastal dining options that allow guests to enjoy their meal while feeling a light breeze on their skin.
Serafina is open seven days a week and offers specials throughout the week, including Happy Hour at the bar Monday through Friday. Reservations for lunch or dinner can be made online or by calling (954) 463-2566. You can also choose to stop in to see if a table is readily available.
The lunch menu at Serafina includes many delectable options. Start with an appetizer like the Polpette Di Carne or the Mozzarella In Carozza. Move onto your soup and salad, and then enjoy a mouthwatering pasta dish. For your entrée, you'll find options like Chicken Parmigiana and Salmon Al Limone.
On Saturday and Sunday, Serafina serves up a variety of brunch specials. Stop in for some Bruschetta, French Toast, or Shrimp Cocktail. Also, ask about the chef's daily fish specials. You'll find several brunch beverages to start your morning off right, such as Bottomless Mimosas and Bellini's.
Consider sipping on a glass of wine with your lunch. Serafina offers a great wine menu that includes both white and red options. Beer options are also available, such as Michelob Ultra and Bud Light. If you prefer a signature cocktail, try a Classic Old Fashioned, an Italian Margarita, an Espresso Martini, or a Serafina Lemon Drop Martini.
Serafina Italian Restaurant is not only a great place to eat lunch but also for any private events you may be planning. From large group lunches to business meetings, Serafina offers a private space where you and your group can enjoy good food and privacy. The restaurant can accommodate groups of up to 35 people.
While having lunch by the water in Fort Lauderdale can be a fun and relaxing experience, not everyone can make the trip. Whether you're stuck at work or prefer to stay home, you can still enjoy the delicious offerings at Serafina. Just request delivery when you order your lunch.
If you're planning a special trip to Serafina Italian Restaurant for lunch, consider making a reservation. The eatery is a great place to go after shopping at the Galleria Mall or after a busy morning of errands. Make time to visit one of the most popular restaurants in Fort Lauderdale, Serafina.